Mares Revoltos, Caminhos Necessários: Um Panorama da Geopolítica Energética Sino-Indiana
Abstract
O presente artigo apresenta uma análise geopolítica sobre a dimensão militar da segurança energética de China e Índia. O estudo em tela terá como objeto os projetos de cooperação e integração energética que Pequim e Nova Deli articulam em seu entorno regional com países fornecedores. Em seguida, serão analisadas as ameaças que se apresentam aos casos selecionados quanto à proteção da infraestrutura do setor energético e o transporte de combustíveis por meio de rotas marítimas e estreitos. Conclui-se que os desafios geopolíticos ligados à segurança energética, ao invés de impor a competição como determinação geográfica, apresenta um horizonte no qual a cooperação sino-indiana emerge como necessária para a segurança de ambas as potências asiáticas.
Keywords
Geopolítica. Segurança Energética. China e Índia.
References
ASHWARYA, BySujata. India-Iran Relations: Progress, Problems and Prospects. London: Routledge, 2017.BLANK, Stephen. "China in Central Asia: The Hegemon in Waiting?". In: COHEN, Ariel (Ed.). Eurasia in Balance: The US and the Regional Power Shift. London, New York: Routledge, 2017.BUSZYNSKI Leszek, "The South China Sea: Oil, Maritime Claims, and U.S. - China Strategic Rivalry", The Washington Quarterly, 35:2 pp. 139-156.CHELLANEY, Brahma. "What Are Chinese Submarines Doing in the Indian Ocean?", Huffington Post – The World Post, 2017. Disponível em: < http://www.huffingtonpost.com/brahma-chellaney/chinese-subs-in-indian-ocean_b_7320500.html>, acesso: 30.08.2017.CIUT?, Felix. Conceptual Notes on Energy Security: Total or Banal Security?, Security Dialogue, v. 41, n. 2, p. 123-144, April 2010.COLE, Bernard D. Sea Lanes and Pipelines: Energy Security in Asia. Westport: Praeger Security International, 2008.COURMONT, Barthelemy; LASSERRE, Frederic; MOTTET, Eric (Editors). Assessing Maritime Disputes in East Asia: Political and Legal Perspectives. New York: Routledge, 2017.CSIS. "US Military Personnel in East Asia", Asia Maritime Transparency Initiative, 2014a. Disponível em: , acesso: 30.08.2017.CSIS. "Trade Routes and Straits", Asia Maritime Transparency Initiative, 2014b. Disponível em: , acesso: 30.08.2017.CSIS. "Trade and Resources in the Indian Ocean", Asia Maritime Transparency Initiative, 2014c. Disponível em: . Acesso: 30.08.2017.DAOJIONG, Zha. China's Energy Security and Its International Relations. The China and Eurasia Forum Quarterly, Volume 3, No. 3, November 2005, p. 39-54.chelaDOWNS, Erica Strecker. China's Quest for Energy Security. Rand: Santa Monica, 2000.DU, Ruoxi. Central Asia Energy: A Point of Contention or Collaboration in Russia-China Relations. CREES-FMSO, 2011.GHOSH, P. K. Maritime Security Challenges in South Asia and the Indian Ocean: Response Strategies, A paper prepared for the Center for Strategic and International Studies –American-Pacific Sealanes Security Institute conference on Maritime Security in Asia. January 18-20, 2004, Honolulu, Hawaii.GUPTA, S. "Indian Ocean in India's geostrategic calculus: problems and prospects for maritime security". In: RAGI, Sangit K., SONDHI, Sunil; PATHAK, Vidhan (editors). Imagining India as a Global Power Prospects and Challenges. London: Routledge, 2017.HOLMES, James R. "Looking south: Indian Ocean". In: SCOTT, David (Ed.). Handbook of India's International Relations. Routledge: London and New York, 2011, p. 156-166.HUANG, An-Hao. The Maritime Strategy of China in the Asia-Pacific Region - Origins, Development and Impact. Submitted in total fulfilment of the requirements of the degree of Doctor of Philosophy, School of Social and Political Sciences, The University of Melbourne, 2009.INDIA ENERGY CONGRESS (IEC). Securing tomorrow's energy today - Policy & Regulations - Long Term Energy Security. New Delhi: Deloitte Touche Tohmatsu Limited, 2013. Disponível em: http://www.deloitte.com/assets/Dcom-India/Local%20Assets/Documents/IEC%202013/Long_Term_Energy_Security.pdf. Acesso em: julho/2013.INDIA. Indian Maritime Doctrine. New Delhi: Ministry of Defence (Indian Navy), 2004.KALMAN, Brian. "The South China Sea Crisis and the 'Battle for Oil'", Global Research, 12 january 2016. Disponível em: < http://www.globalresearch.ca/the-south-china-sea-crisis-and-the-battle-for-oil/5501075>, acesso em: 30.08.2017.KANWAL, Gurmeet, "Securing India's Energy Needs", Indian Defense Review, Vol 22.3 Jul-Sep 2007.KUMAR, Devindar. Securing India's Energy Future. Centre for Defence and Strategic Studies (Defence and Strategic Studies Course), Canberra: Australian Defence College, 2012.LIAO, Xuanli. Central Asia and China's Energy Security. China and Eurasia Forum Quarterly, Volume 4, No. 4 (2006) p. 61-69.MORSE, Edward L.; RICHARD, James, "The Battle for Energy Dominance", Foreign Affairs, Essay, March/April 2002.PAIVA, Iure. "National Defense Policy and the Protection of the Critical Energy Infrastructure in Brazil", Austral: Brazilian Journal of Strategy & International Relations, v.5, n.10, Jul./Dec. 2016, p.173-198.___. As dimensões militares, ambientais e econômicas da segurança energética: análise a partir dos desafios e oportunidades do Brasil no contexto internacional. Tese de Doutorado (Programa de Pós-Graduação em Ciência Política) –Universidade Estadual de Campinas, Campinas-SP, 2015.POP, Irina Ionela, China's energy strategy in Central Asia: Interactions with Russia, India and Japan. UNISCI Discussion Papers, Nº 24 (October / Octubre 2010).PUNTAMBEKAR, Ashish. "Indian Energy Security", Indian Defence Review, Issue Vol 23.1, Jan-Mar 2008. Disponível em: . Acesso em: julho/2013.SILVA, A.H.L.; TEIXEIRA JÚNIOR, A.W.M. "Understanding Chinese and Indian Balancing Strategies", Revista da Escola de Guerra Naval (Ed. português), v. 22, p. 143-168, 2016. Disponível em: https://revista.egn.mar.mil.br/index.php/revistadaegn/article/view/216/178. acesso em: 31.08.2017.SINGH, Bilveer. Southeast Asia-India Defence Relations in the Changing Regional Security Landscape. Institute for Defence Studies and Analyses (IDSA) Monograph Series, No. 4 May 2011.SISAKHT, Abdolmajid Yazdanpanah; MAHMOUDI, Armin, "The Role of Energy in Iran and India Relations", J. Basic. Appl. Sci. Res., 2(9) 9267-9274, 2012.TROMBETTA, M.J. "Fueling threats: Securitization and the challenges of Chinese energy policy", Asian Perspective, Volume 42, Issue 2, 1 April 2018, p. 183-206.U.S.-CHINA ECONOMIC AND SECURITY REVIEW COMMISSION. "China and the U.S. Rebalance to Asia". 2016 Report to Congress of the U.S.-China Economic and Security Review Commission, One Hundred Fourteenth Congress, Second Session, 16 November 2016VERMA, Anand K, "Security threats facing India", Indian Defense Review, Vol 23.2, Apr-Jul 2008.WARD, Jonathan. "Sino-Indian Competition in the Maritime Domain", The Jamestown Foundation - China Brief Volume: 17 Issue: 1, January 2017. Disponível em: , Acesso: 30.08.2017.
Refbacks
There are currently no refbacks.
Copyright (c) 2020 REVISTA DA ESCOLA DE GUERRA NAVAL

This work is licensed under a
Creative Commons Attribution 4.0 International License
.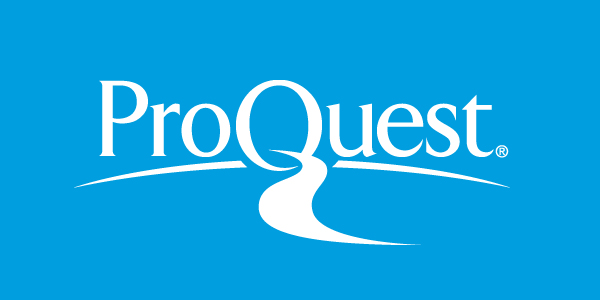 Todo o conteúdo deste periódico, exceto onde está identificado, está licenciado sob uma
Creative Commons Atribuição 4.0 Internacional
REVISTA DA ESCOLA DE GUERRA NAVALJOURNAL OF THE NAVAL WAR COLLEGE