Terceirização em Segurança Marítima: Ameaças Piratas na High Risk Area (2007-2011)
Abstract
O Chifre da África e o Golfo de Aden registraram um aumento nos índices de pirataria entre 2007 e 2011. As perdas causadas por atos de pirataria advindos da Somália levaram a comunidade internacional a tomar diversas medidas para aumentar a segurança, incluindo a criação de uma High Risk Area (HRA). Além disso, empresas de navegação tomaram algumas medidas preventivas e protetivas contra pirataria. Dentre elas, a contratação de Companhias de Segurança Privada Marítima, de modo a proteger os tripulantes, a carga e evitar danos às embarcações. Nesse contexto, o artigo tem como objetivo identificar e analisar as relações binárias entre os que estão diretamente envolvidos: os piratas e a tripulação, observando se a presença de contratados de segurança alteraria o comportamento destes. Nesse sentido, serão analisadas as preferências de tais atores através da Teoria da Escolha Racional. Uma revisão de literatura foi feita de modo a identificar suas preferências. Como resultado, será observado que os contratados podem alterar as preferências dos outros jogadores, gerando uma redução significativa nos casos de pirataria na HRA.
Keywords
Companhias Marítimas de Segurança Privada. Escolha Racional. Pirataria.
References
BANCO MUNDIAL. The Pirates of Somalia: Ending the Threat, Rebuilding a Nation. Regional Vice-Presidency for Africa, 2013. Disponível em: . Acesso 03 set 2018.
BEST Management Practices 04 (BMP4). Suggested Planning and Operational Practices for Ship Operators and Masters of Ships Transiting the High Risk Area. Edinburgh: Witherby Publishing, 2011.
BUEGER, Christian; STOCKBRUEGGER, Jan; WERTHES Sascha. Pirates, Fishermen and Peacebuilding: Options for Counter-Piracy Strategy in Somalia. Contemporary Security Policy, Vol. 32, N. 02 (ago 2011), pp. 356-381.
BUZAN, Barry. People, States and Fear. Sussex: Biddles Ltd., 1983, 2a edição.
CARAFANO, James; WEITZ, Richard; ANDERSEN, Martin. Maritime Security Fighting Piracy in the Gulf of Aden and Beyond. Washington: Heritage Special Report, SR-59, 2009.
CUSUMANO, Eugenio; RUZZA, Stefano. Security privatisation at sea. International Relations, Vol. 32, No. 1 (2018), pp. 80-103.
ENERGY Information Administration, U.S. (EIA). About EIA. Disponível em: . Acesso em 16 jul 2019.
_____. World Oil Transit Chokepoints. 25/07/2019. Disponível em: < https://www.eia.gov/
beta/international/regions-topics.php?RegionTopicID=WOTC >. Acesso em 16 jul 2019.
FIANI, Ronaldo. Teoria dos Jogos. Rio de Janeiro: Elsevier, 2009, 3ª ed.
HUANG, Qiming. Game Theory. Rijeka: Sciyo, 2010.
INTERNATIONAL Committee on Red Cross (ICRC). Protocol Additional to the Geneva Conventions of 12 August 1949, and relating to the Protection of Victims of International Armed Conflicts (Protocol I). Disponível em: . Acesso 01 set 2018.
INTERNATIONAL Chamber of Shipping (ICS). About ICS. Disponível em: < http://www.ics-shipping.org/#>. Acesso em 17 jul 2019.
_____. Annual Review 2011. International Chamber of Shipping, 2011. Disponível em: . Acesso 30 ago 2018.
INTERNATIONAL Maritime Organization (IMO). Piracy and Armed Robbery against Ships. MSC.1/Circ.1334, 2009. Disponível em: . Acesso em 02 set 2018
_____. Piracy and Armed Robbery against Ships in Waters off the Coast of Somalia. MSC.1/Circ.1339, 2011. Disponível em: . Acesso em 02 set 2018.
_____. IMO and shipping industry bodies urge continued application of anti-piracy measures Briefing 05, 17/01/2013. Disponível em: . Acesso em 03 set 2018
KINSEY, Christopher. Corporate soldiers and international security: The rise of Private Military Companies. Londres: Routhledge, 2006.
MAQUIAVEL, Nicolau. O Príncipe. São Paulo: Ed. Cultrix, 2006.
McKITRICK, Jeffrey et al. The Revolution in Military Affairs. In: SCHNEIDER, Barry; GRINTER, Lawrence. Battlefield of the future: 21st Century Warfare Issues. Alabama: Air War College, 1998.
MINEAU, Michael. Pirates, Blackwater and Maritime Security: The Rise of Private Navies in response to Modern Piracy. Journal of International Business and Law, Vol, 09, No. 01 (2010), pp. 63-78.
OCEANS Beyond Piracy (OBP). The Economic Cost of Somaly Piracy. Working Paper, 2011. Disponível em: < http://oceansbeyondpiracy.org/sites/default/files/attachments/ECOP%20Full%20Report%202011.pdf>. Acesso em 01 set 2018.
_____. The State of Maritime Piracy 2017. Disponível em: . Acesso em: 19 jul. 2019.
ORGANIZAÇÃO das Nações Unidas (ONU). Convenção das Nações Unidas sobre o Direito do Mar. Montego Bay, 1982.
ORGANIZAÇÃO das Nações Unidas para Comércio e Desenvolvimento (UNCTAD). Review of Maritime Transport. Nova York: United Nations, 2017.
PERCY, Sarah. Regulating the Private Security Industry: A Story of Regulating the Last War. International Review of the Red Cross, Vol. 94, No. 887 (2012), pp. 941-960.
PRISTROM, Sascha; LI, Kevin; YANG, Zaili; WANG, Jin. A Study of Maritime Security and Piracy. Maritime Policy & Management, Vol. 40, No. 07 (2013), pp. 675-693.
RUMSFELD, Donald. DOD Acquisition and Logistics Excellence Week Kickoff — Bureaucracy to Battlefield. Washington: Pentagon, 10 set 2001.
SIMPSON, Ian. Maritime Security Standards. In: IIHL. Private Military Security Contractors. Sanremo: International Institute of Humanitarian Law, 2013, pp. 93-96.
SINGER, Peter W. Corporate Warriors: The Rise of the Privatized Military Industry and Its Ramifications forInternational Security. Cambridge: The MIT Press, Vol. 26, No. 3 (winter, 2001-2002), pp. 186-220.
XIAO, Zhongming; FAN, Zhongzhou; XU, Liangkun. A Study on Global Piracy Attacks' Trends and Characteristics Based on Data Analysis. International Journal of Security and Its Application, 2011, Vol. 11 N. 01 (2017), pp.233-244.
Refbacks
There are currently no refbacks.
Copyright (c) 2020 REVISTA DA ESCOLA DE GUERRA NAVAL

This work is licensed under a
Creative Commons Attribution 4.0 International License
.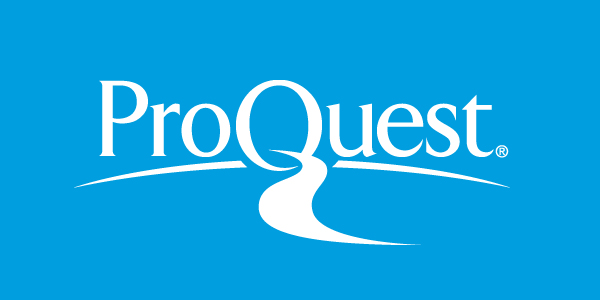 Todo o conteúdo deste periódico, exceto onde está identificado, está licenciado sob uma
Creative Commons Atribuição 4.0 Internacional
REVISTA DA ESCOLA DE GUERRA NAVALJOURNAL OF THE NAVAL WAR COLLEGE