O impacto do prestígio nas estratégias navais das grandes potências na primeira metade do século XX
Abstract
Este artigo busca analisar o impacto dos fatores de prestígio e dissuasão nas estratégias navais das potências e em suas preparações para as duas guerras mundiais. A nossa proposta é de compreender os fatores que influenciaram as estratégias navais das principais potências marítimas no período de 1906 a 1945, com o objetivo de identificar as nuanças e os possíveis impactos não desejáveis de políticas de prestígio. O estudo de caso foi a metodologia usada, selecionando as principais potências marítimas na primeira metade do século XX para análise, verificando o desenvolvimento de suas estratégias navais e do progresso de seus planos de construção navais a partir de uma pesquisa bibliográfica em livros e artigos acadêmicos. Foi visto que o principal fundamento por trás da importância dos encouraçados após a Primeira Guerra Mundial, o qual era o cerne das estratégias da maioria das potências até 1942, era a crença explícita em suas qualidades materiais bélicas, este tipo de navio sendo instrumentalizado com o intuito de travar batalhas decisivamente, e não por motivos de prestígio e dissuasão. Por último, através da análise dos casos anteriores à Primeira Guerra Mundial, foi concluído que a procura pelo prestígio pode produzir um incentivo a uma política de contenção pelos outros Estados, e não resultar na dissuasão destes Estados, como era desejado.
Keywords
Encouraçados. Prestígio. Dissuasão. Estratégia Naval. Potências Marítimas. Segunda Guerra Mundial. Primeira Guerra Mundial.
References
A MESSAGE from Garcia: the argentine admiral on his navy. Boston Evening Transcript: 4 jun.1910. Disponível em: . Acesso em: 30 out. 2018.
BELL, Christopher. The Royal Navy, seapower and strategy between the wars. [S.l]: Stanford University Press; 2000.
BOYD, Andrew. The Royal Navy in eastern waters: linchpin of victory 1935-1942. [S.l]: Seaforth Publishing; 2017.
BREYER, Siegfried. Battleships and battle cruisers: 1905-1970. [S.l]: Doubleday & Company; 1973.
CHESNEAU, Roger. Conway's all the world's fighting ships 1922-1946. New Edition. [S.l]: Conway Maritime Press Ltd; 1997.
CORBETT, Julian Stafford. Official history of the war: Naval Operations Volume III. New Edition. [S.l]: Naval and Military Press; 2009.
DIMBLEBY, Jonathan. Battle of the Atlantic: how the allies won the war. Reprint Edition. [S.l]: Penguin; 2016.
EVANS, David; PEATTIE, Mark. Kaigun: Strategy, tactics, and technology in the imperial japanese navy, 1887-1941. [S.l]: Naval Institute Press; 2012.
GRONER, Erich. Die deutschen Kriegsschiffe 1815-1945: gesamtregister. Konigsberg: Bernard & Graefe, 1990.
HART, Peter. The Great war: a combat history of the first world war. Reprint Edition. USA: Oxford University Press; 2015.
HOLLAND, James. The battle of Britain. [S.l]: Corgi; 2011.
JORDAN, John. Warships after Washington: The development of the five major fleets 1922-1930. [S.l]: Seaforth Publishing, 2011.
KENNEDY, Ludovic. Pursuit: the chase and sinking of the bismarck. Book club ed. [S.l]: The Book Club Associates; 1975.
MARSTON, Daniel. The Pacific War: from Pearl Harbor to Hiroshima. [S.l]: Osprey Publishing; 2010.
MARTINS, João Roberto. Colossos dos Mares. [S.l]: Revista de História da Biblioteca Nacional; 2007.
MASSIE, Robert. Dreadnought: Britain, Germany and the coming of the great war. [S.l]: Random House Inc, 1992.
MISTERY of the Brazilian Dreadnoughts. Literary Digest. 25 jul. 1908. Disponível em: . Acesso em: 30 out. 2018.
MORGENTHAU, Hans. Política entre as Nações: a luta pelo poder e pela paz. Brasília: Universidade de Brasília, 2001.
O'HARA, Vincent. On Seas Contested: the seven great navies of the second world war. [S.l]: Naval Institute Press, 2014.
PLAYFAIR, Ian Stanley Ord. Mediterranean and middle east: the early successes against italy. [S.l]: Stationery Office Books; 1954.
SCHALLER, Michael. American air strategy in china, 1939-1941: the origins of clandestine warfare. [S.l]: American Quarterly, 1976
SCHEINA, Robert. Latin America: a naval history 1810-1987. [S.l]: Naval Institute Press; 1987.
SCHELLING, Thomas Crombie. Arms and influence. [S.l]: Praeger, 1977.
SONDHAUS, Lawrence. Naval warfare: 1815-1914. [S.l]: Routledge; 2001.
STILLE, Mark. The imperial japanese navy in the pacific war. [S.l]: Osprey Publishing; 2014.
STURTON, Ian. All the World's battleships: 1906 to the present. 2. Revised Edition. [S.l]: Conway Maritime Press Ltd; 1996.
VEGO, Milan. Naval classical thinkers and operational art. [S.l]: Naval War College, 2009.
WATSON, Graham. The french navy on the road to war in 1914. 1 fev. 2016. Disponível em: . Acesso em: 25 out. 2018.
Refbacks
There are currently no refbacks.
Copyright (c) 2020 REVISTA DA ESCOLA DE GUERRA NAVAL

This work is licensed under a
Creative Commons Attribution 4.0 International License
.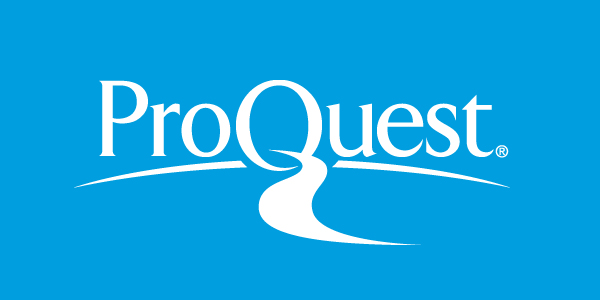 Todo o conteúdo deste periódico, exceto onde está identificado, está licenciado sob uma
Creative Commons Atribuição 4.0 Internacional
REVISTA DA ESCOLA DE GUERRA NAVALJOURNAL OF THE NAVAL WAR COLLEGE