As ameaças sobre a Amazônia Verde e Amazônia Azul: uma relação possível?
Abstract
Este artigo busca estabelecer uma relação entre as ameaças à Amazônia Verde e Amazônia Azul. O objetivo é analisar as principais características das duas amazônias, as visões ambientalistas e desenvolvimentistas sobre cada uma delas. Além disso, serão analisados as ingerências, particularmente sobre a Amazônia Verde, e as ameaças sobre cada uma das áreas analisadas. Foi realizada uma pesquisa bibliográfica e de campo. Na pesquisa bibliográfica, analisaram-se as obras básicas sobre o tema e alguns assuntos correlatos. A pesquisa de campo foi realizada por meio de um questionário survey, com cinco níveis na escala Likert, dentro de uma metodologia quantitativa, para verificar a percepção dos militares. A amostra foi selecionada com base nos militares alunos da Escola de Comando e Estado-Maior do Exército (ECEME) e da Escola de Guerra Naval (EGN), envolvendo 135 (centro e trinta e cinco) respondentes de cada escola, de um total de 270 (duzentos e setenta) questionários válidos. O tratamento dos dados é realizado com uso da Análise Fatorial Confirmatória com base na Modelagem de Equações Estruturais (MEE) para estabelecer uma relação entre as ameaças às duas amazônias. Tendo em vista a representatividade estatística, os resultados quantitativos reforçaram as conclusões teóricas levantadas pelo estudo, podendo ser considerados e validados.
Palavras Chave: Amazônia Verde. Amazônia Azul. Modelagem de Equações Estruturais. Ameaças.
________________________________________________________________________________
THREATS TO THE GREEN AMAZON AND TO THE BLUE AMAZON: A POSSIBLE RELATION?
ABSTRACT
This article seeks to establish a relationship between the threats to the Amazon Blue and Amazon Green. The objective is to analyze the main characteristics of the two Amazons, environmental and developmental views on each one. Moreover, the interference will be discussed, particularly on the Amazon Green and threats to each of the areas analyzed. A bibliographical and field research was conducted. In literature, we analyzed the basic works on the topic and some related matters. The field research was conducted through a survey questionnaire, with five levels on a Likert scale, within a quantitative methodology to verify he perception of the military. The sample was selected on the basis of military students of the School of Command and General Staff of the Army (ECEME) and the Naval War College (EGN), involving 135 (hundred and thirty-five) respondents from each school, a total of 270 (two hundred and seventy) valid questionnaires. Data analysis is performed using the Confirmatory Factor Analysis based on Structural Equation Modeling (SEM) to establish a relationship between the threats of to the two Amazons. Given the statistical representativeness, the quantitative results reinforced the theoretical conclusions raised by this study, That can be considered and validated.
Keywords: Green Amazon. Blue Amazon. Structural Equation Modeling. Threats.
Refbacks
There are currently no refbacks.
Copyright (c) 2017 REVISTA DA EGN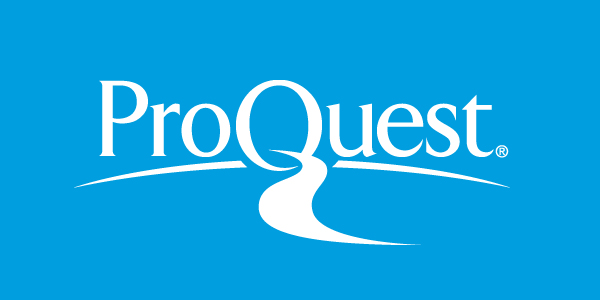 Todo o conteúdo deste periódico, exceto onde está identificado, está licenciado sob uma
Creative Commons Atribuição 4.0 Internacional
REVISTA DA ESCOLA DE GUERRA NAVALJOURNAL OF THE NAVAL WAR COLLEGE