Análise do emprego da força militar pelos EUA no período Pós-Guerra Fria à luz dos conceitos de Guerras Pós-Modernas
Abstract
Este texto analisa as campanhas de emprego de força militar que os Estados Unidos da América (EUA) empreenderam entre o término da Guerra Fria e a ocupação do Iraque iniciada em março de 2003. Objetiva-se identificar o pensamento estratégico subjacente a estas campanhas, à luz do conceito de guerra pós-moderna. Sob a denominação guerras pós-moderna, incluímos aqui muitas outras denominações que têm sido desenvolvidas com a evolução do pensamento estratégico, sendo as principais: guerra omnidimensional, guerra irrestrita, guerra de quarta-geração e guerra assimétrica. Todas elas ressaltam a fragmentação e o surgimento de novas ameaças, acompanhadas da quebra do monopólio estatal sobre a aplicação da força coercitiva no Sistema Internacional a partir do crescimento das ameaças bélicas não estatais, como grupos terroristas e guerrilheiros, cujo combate traz um enorme desafio para os exércitos dos Estados nacionais, mesmo estes sendo tecnologicamente mais avançados. Nessa evolução também estão inseridos os estudos de Revolução nos assuntos militares atualmente em curso, sob a sigla RAM ou RMA (Revolution in military affairs), a respeito da natureza complexa e do futuro da guerra, que adentrou no debate ocidental ao final do século XX e está ainda se afirmando. Pode-se afirmar que os EUA têm ganhado as batalhas em que se envolveram recentemente, mas estão perdendo as guerras pós-modernas. São vitórias muito insatisfatórias, na medida em que ocorrem só em nível militar, indo na contramão do atual pensamento estratégico que fundamenta a importância dos aspectos psicossociais de uma batalha. Apesar de esses elementos estarem presentes no discurso do próprio governo norte-americano, eles ainda não foram incorporados nas práticas de guerra.
Palavras-Chave: Guerra. Guerras Pós-Modernas. EUA.
________________________________________________________________________________
AN ANALYSIS OF THE USE OF MILITARY FORCE BY THE USA AFTER THE COLD WAR IN THE LIGHT OF CONCEPTS OF POST-MODERN WAR
ABSTRACT
This paper analyzes the military force campaigns that the United States of America (USA) undertook between the end of the Cold War and the occupation of Iraq began in March 2003. Our objective is to identify the underlying strategic thinking to these campaigns, under the light of the concept of postmodern war. Under the name postmodern wars, we include here many other denominations that have been developed with the evolution of strategic thinking, to wit: omnidimensional war, unrestricted warfare, the fourth-generation warfare and asymmetrical warfare. They all emphasize the fragmentation and the emergence of new threats, accompanied by the breaking of the state's monopoly on the application of coercive force in the International System from the growth of non-state warfare threats such as terrorist groups and guerrillas, whose fighting poses an enormous challenge for the armies of nation states, even though are technologically advanced. This evolution has also entered the Revolution studies in military affairs currently underway under the symbol RAM or RMA (Revolution in military affairs), about the complex nature and the future of war, which entered the western debate at the end of the twentieth century and it is still claiming. It can be said that the US has won the battles waged recently but are losing the post-modern wars. They are very unsatisfactory victories as they occur only at military level, going against the current strategic thinking, which underlies the importance of the psychosocial aspects of the battle. Although these elements are present in the US government is speech, they have not yet been incorporated into the practices of war.
Keywords: Warfare. Postmodern War. USA.
Refbacks
There are currently no refbacks.
Copyright (c) 2017 REVISTA DA EGN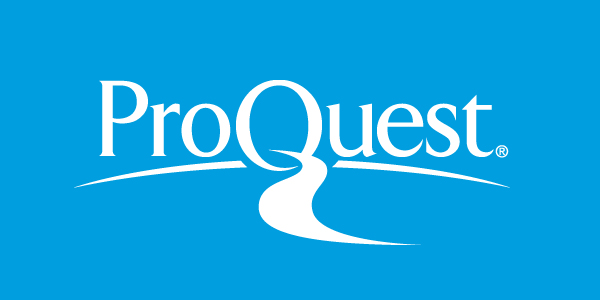 Todo o conteúdo deste periódico, exceto onde está identificado, está licenciado sob uma
Creative Commons Atribuição 4.0 Internacional
REVISTA DA ESCOLA DE GUERRA NAVALJOURNAL OF THE NAVAL WAR COLLEGE