A Abordagem Indireta como grande estratégia: a Grã-Bretanha na Guerra Peninsular (1808-1814)
Abstract
Em 1793, a Grã-Bretanha, a principal potência naval europeia, entra em guerra com a França, um adversário que se caracterizava pela sua força militar terrestre. O presente trabalho visa explorar a estratégia empregada pela Grã-Bretanha durante os anos de conflito com a França Revolucionária e Napoleônica com enfoque para a Guerra Peninsular (1808-1814). O argumento central baseia-se no entendimento de que o envolvimento da Grã-Bretanha na Guerra Peninsular pode ser empregado como um dos principais exemplos empíricos da Abordagem Indireta no âmbito da grande estratégia e não apenas no campo tático, além de identificar a Abordagem Indireta como preferencial aos Estados que possuem maior fraqueza relativa em determinado campo militar. Assim, o presente trabalho diverge da literatura ao destacar que o envolvimento da Grã-Bretanha possui centralidade na identificação da Guerra Peninsular como uma campanha indireta. Assim, é analisado a condução da guerra por parte de um Estado com maior fraqueza relativa, sustentando que a Abordagem Indireta pode ser considerada como aplicável ao caso britânico. Logo, será analisado a abordagem estratégica britânica, sua intervenção na Península Ibérica e a relevância do conflito peninsular na derrota do Império Napoleônico.
Keywords
Abordagem Indireta; Grã-Bretanha; Guerra Peninsular; Guerras Napoleônicas;
References
ALEXANDER, Bevin. Sun Tzu at Gettysburg. New York: Norton, 2011.
ANDRESS, David. The Savage Storm: Britain on the Brink in the Age of Napoleon. London: Little Brown. 1st edition, 2012.
BRUNN, G. The Balance of Power during the Wars, 1793-1814. In: The New Cambridge Modern History, ix, War and Peace in an Age of Upheaval, 1793-1830. Cambridge, 1963.
BRIGGS, Asa. The Making of Modern England 1783–1867: The Age of Improvement. London: Routledge. Second Edition. 1999.
CAIN, P.J.; HOPKINS, A. G. British Imperialism: 1688-2000. London: Routledge; 3rd Edition. 2016.
CHANDLER, David. On the Napoleonic Wars. London: Greenhill, 1994.
CHANDLER, David G. The Campaigns of Napoleon. London: Scribner, 1973.
CHANDLER, David. Dictionary of the Napoleonic Wars: The Soldiers, Strategies, Armaments, Movements, and Battles that Shaped Events during Napoleon's Reign. New York: Macmillan Publishing, 1979.
CHANDLER, David. Wellington at War: Regular and Irregular Warfare. The International History Review 11, no. 1. 1989.
CHAPMAN, Stanley. The Rise of Merchant Banking. London: Routledge; 1st Edition, 2010.
CHAPPELL, Mike. Wellington's Peninsula Regiments (2): The Light Infantry. Oxford: Osprey Publishing, 2004.
CLAUSEWITZ, Carl von. Da Guerra. Martins Fontes. São Paulo, 1979.
CLODFELTER, M. Warfare and Armed Conflicts: A Statistical Encyclopedia of Casualty and Other Figures, 1492–2015. (4th ed.). Jefferson, North Carolina: McFarland, 2017.
COMELLAS, José Luis. Historia de España Contemporánea. Madrid: Ediciones Rialp, 2014.
CORNWELL, Bernard. Waterloo: The True Story of Four Days, Three Armies and Three Battles. London: William Collins, 2014.
CROUZET, François. Wars, Blockade, and Economic Change in Europe, 1792-1815. The Journal of Economic History, Vol. 24, No. 4. Dec., 1964.
DANCHEV, Alexander. Liddell Hart and the Indirect Approach. The Journal of Military History, Vol. 63, No. 2 Apr. 1999, pp. 313-337.
DANCHEV, Alex. Liddell Hart and manoeuvre. The RUSI Journal, 143(6), 1998, pp. 33–35.
DARWIN, John. The Empire Project: The Rise and Fall of the British World-System, 1830-1970. Cambridge University Press; Ed. Reprint. 2011.
ELTING, John R. Swords around a Throne. Boston: Da Capo Press, 1997.
ESDAILE, Charles. The Peninsular War: A New History. London: Penguin; 2nd Edition, 2003.
FERGUSON, Niall. Empire: The Rise and Demise of the British World Order and the Lessons for Global Power. New York: Basic Books. 2004.
FLETCHER, Ian. Wellington's Regiments: The Men and Their Battles from Roliça to Waterloo, 1808-1815. Spellmount, 1994.
FORTMANN, Michel; PAUL, T.V.; WIRTZ, James. (ed). Balance of Power: Theory and Practice in the 21st Century. Stanford University Press, 1s Edition. 2004.
FREEDMAN, Lawrence. Strategy: a history. Oxford University Press, Oxford, 2013.
FULLER, John F.C.: A conduta da guerra. Rio de Janeiro: Biblioteca do Exército, 2002.
FULLER, John F.C., Watchwords. London: Skeffington & Son, 1944. pp 82–85.
GATES, David. The Spanish Ulcer: A History of the Peninsular War. London: Pimlico, 2002.
GLOVER, Michael. The Peninsular War 1807-1814: A Concise Military History. (Penguin Classic Military History S.). London: Penguin Classics. New Edition, 2001.
HAGELKVIST, Alexander. Theories of Warfare: French Operations in Indo-China. Écoles de Saint-Cyr Coëtquidan, CREC (Centre de Recherche des Écoles de Coëtquidan), 2015.
HALL, Christopher D. British Strategy in the Napoleonic War, 1803-15. Manchester: Manchester University Press, 1992.
HART, Basil H. Liddell. As grandes guerras da História. São Paulo, IBASA, 1982.
HART, Basil H. Liddell. Estratégia: uma abordagem indireta. Lisboa: Tinta da China, 2011.
HART, Basil H. Liddell. Strategy: The Indirect Approach. London: Faber, 1967.
HART, Basil H. Liddell. The British Way in Warfare. NY: Macmillan, 1933.
HART, Basil H. Liddell. The Way to Win Wars. London: Faber & Faber, 1942.
HEILBRUNN, Otto. Conventional Warfare in the Nuclear Age. New York: Praeger, 1965.
HICKS, Peter. British Strategic Foreign Policy, 1806-1815. In Accueil: A History of two empires. Disponível em: Acesso em 10 mar. 2021.
HINDLEY, Meredith. The Spanish Ulcer: Napoleon, Britain, and the Siege of Cádiz. Humanities Magazine, January/February, Volume 31, Number 1, 2010.
HORWARD, Donald D. British Seapower and Its Influence upon the Peninsular War (1808—1814). Naval War College Review, vol. 31, no. 2, 1978, pp. 54–71.
JAMES, Lawrence. The Rise and Fall of the British Empire. 2nd Ed. London: Abacus, 2013
JOMINI, Antoine Henri de. The Art of War. London; Greenhill Books, 1992.
KENNEDY, Paul. The Rise and Fall of the British Naval Mastery. Fontana Press. 3rd. Ed. London, 1991.
KENNEDY, Paul. The Rise and Fall of the Great Powers: Economic Change and Military Conflict From 1500-2000. London: Unwin Hyman Limited, 1987.
KISSINGER, Henry A. Limited War: Conventional or Nuclear? A Reappraisal. Daedalus, vol. 89, no. 4, 1960, pp. 800–817.
KNIGHT, Roger. Britain against Napoleon: The Organization of Victory, 1793–1815. Penguin. 1st Ed. 2013.
LEONHARD, Robert R. The art of maneuver-warfare theory and airland battle. Presidio Press, CA, 1991.
MARTÍNEZ DE VELASCO, Ángel. Historia de España: La España de Fernando VII. Barcelona: Espasa. 1999.
MCCRANIE, K. D. Britain's Royal Navy and the Defeat of Napoleon. In Napoleon and the Operational Art of War. Leiden, The Netherlands: Brill. 2016.
MEILINGER, Phillip. Basil H. Liddell Hart: His Applicability to Modern War. Air Power Review. Volume 20 Number 3, 2017.
PAGE, Anthony. Britain and the Seventy Years War, 1744-1815: Enlightenment, Revolution and Empire. Pelgrave: London, 2015.
PARET, Peter (editor): Makers of Modern Strategy. From Machiavelli to the Nuclear Age. Princeton: Princeton University Press, 1986.
RIEHN, Richard K. 1812: Napoleon's Russian campaign. McGraw-Hill, 1990.
SALAVRAKOS, Ioannis-Dionysios. A Reassessment of the British and Allied Economic and Military Mobilization in the Revolutionary and Napoleonic Wars (1792-1815). Res Militaris, vol.7, n°1, Winter-Spring/ Hiver-Printemps 2017.
SCHAMA, Simon. Patriots and Liberators. Revolution in the Netherlands 1780-1813. New York, Vintage books, 1977.
SHERWIG, John M. Guineas and Gunpowder British Foreign Aid in the War with France, 1793–1815. Cambridge, MA: Harvard University Press, 1969.
SUN-ZI. El arte de la guerra. Edición de Fernando Puell. Madrid: Biblioteca Nueva, 2001.
WATSON, J. Steven. The Reign of George III 1760–1815. Oxford: Oxford University Press. 1960. p 374–77.
WITT, Kendall L. Like a Slow, Gradual Fire: Spain's Irregular War in British Strategic Planning During the Peninsular War, 1808-1814. University Of Charleston, South Carolina, 2019.
Refbacks
There are currently no refbacks.
Copyright (c) 2022 NAVAL WAR COLLEGE JOURNAL

This work is licensed under a
Creative Commons Attribution 4.0 International License
.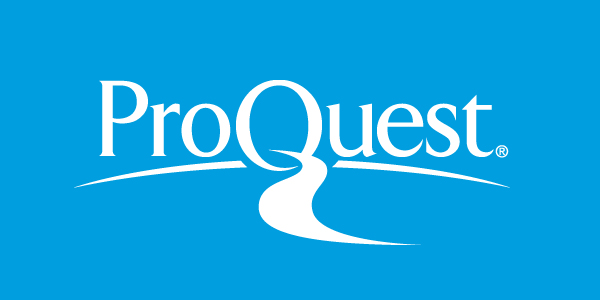 Todo o conteúdo deste periódico, exceto onde está identificado, está licenciado sob uma
Creative Commons Atribuição 4.0 Internacional
REVISTA DA ESCOLA DE GUERRA NAVALJOURNAL OF THE NAVAL WAR COLLEGE