Portos, aeroportos e zonas econômicas especiais: os projetos de infraestrutura da China no Camboja e suas implicações econômicas e geopolíticas
Abstract
A hipótese central deste artigo é que a China tem ampliado sua influência em países do sul global a partir de três vetores de projeção externa que, por sua vez, estão calcados em transformações domésticas que ganharam corpo a partir de meados dos anos 2000. Para verificar tal hipótese, toma-se como estudo de caso as relações bilaterais China-Camboja.
O artigo está dividido nos seguintes tópicos, além desta introdução: i) um debate sobre as três grandes transformações domésticas na China desde meados dos anos 2000, com ênfase na mudança no regime de acumulação e no papel das empresas públicas e privadas; ii) a proposição de um modelo teórico para compreender como as forças envolvidas nessas transformações atuam de forma convergente para garantir seus interesses no plano internacional; e iii) um estudo de caso sobre as relações bilaterais China-Camboja, tendo como ênfase os projetos de infraestrutura portuária, aeroportuária e de zonas econômicas especiais.
Keywords
Economia Política Internacional; Política externa da China, projetos de infraestrutura, Poder Marítimo e Geopolítica
References
ALLEN, Kenneth. SAUNDERS, Phillip C.; CHEN, John. Chinese Military Diplomacy, 2003–2016: Trends and Implications. Center for the Study of Chinese Military Affairs. Institute for National Strategic Studies. China Strategic Perspectives, No. 11, 2017.
BLACKWILL, Robert D.; HARRIS, Jennifer M. War by other means: geoeconomics and statecraft. Cambridge: Harvard University Press, 2016.
BROWN, Kerry. Carnival China: China in the Era of Hu Jintao and Xi Jinping. University of Sydney: Imperial College Press, 2014.
CHONG, Alan. An unfinished 'Diplomacy of Encounter': Asia and the West 1500–2015. Japanese Journal of Political Science. 17(2), 2016.
CINTRA, Marcos; PINTO, Eduardo. China em transformação: transição e estratégias de desenvolvimento. Revista de Economia Política, vol. 37, nº 2 (147), pp. 381-400, 2017.
DAISUKE, Hiratsuka. "EEC Development and Transport Facilitation Measures in Thailand, and the Development Strategies by the Neighboring Countries". BRC Research Report, Bangkok Research Center, JETRO Bangkok/IDE-JETRO, 2019. Bui Thi Minh Tam Chapter 5. SEZ Development in Cambodia, Thailand and Vietnam and the regional value chains. Disponível em: https://www.ide.go.jp/library/English/Publish/Download/Brc/pdf/24_05.pdf Data de acesso: 03/02/2021
DENG, Gang. The premodern Chinese economy: structural equilibrium and capitalist sterility. Londres: Routledge, 1999.
FAN Gang; HOPE, Nicholas C. Chapter 16. The Role of State-Owned Enterprises in the Chinese Economy. US-China economic relations in the next ten years. Sem data. Disponível em https://www.chinausfocus.com/2022/wp-content/uploads/Part+02-Chapter+16.pdf. Data de acesso: 27/05/2021.
GALANTE, Alexandre. Pentágono: China tem a maior Marinha do mundo. E está ficando melhor. Poder Naval (site), 2 setembro de 2020. disponível em: https://www.naval.com.br/blog/2020/09/02/pentagono-china-tem-a-maior-marinha-do-mundo-e-esta-ficando-melhor/ acessado em 04.05.2021
GRIMSDITCH, Mark.The Cambodia Conundrum: The Belt and Road, private capital and China's "non-interference" policy, 25 de junho de 2019, Panda Paw Dragon Claw . Disponível em: https://pandapawdragonclaw.blog/2019/06/25/the-cambodia-conundrum-the-belt-and-road-private-capital-and-chinas-non-interference-policy/ Data de acesso: 14/09/2020
HENDLER, Bruno. O Sistema Sinocêntrico Revisitado: a sobreposição de temporalidades da ascensão da China no século XXI e sua projeção sobre o Sudeste Asiático. Tese de doutorado, UFRJ. 2018.
HENDLER, Bruno; NOGUEIRA, Isabela. Sudeste Asiático entre Estados Unidos e China: "arquipélago de economias de mercado" ou palco da competição interestatal capitalista? Revista Carta Internacional, Belo Horizonte, v. 11, n. 3, p. 199-221, 2016.
HENG, Pheakdey. Cambodia–China Relations: A Positive-Sum Game?. in: Journal of Current Southeast Asian Affairs, 31, 2, 57-85, 2012 Disponível em: https://journals.sagepub.com/doi/pdf/10.1177/186810341203100203 acessado em 21.10.2020
HOFMAN, Bert. China's medium-term Outlook: 2016-2020. In: Geo-economics with Chinese Characteristics: How China's economic might is reshaping world politics. World Economic Forum, Regional Agenda, 2016.
JONES, Lee; ZOU, Yizheng. Rethinking the role of state-owned enterprises in China's rise. New Political Economy, 2017.
INCLUSIVE DEVELOPMENT INTERNATINAL (IDI). BRIEFING PAPER: Reassessing China's Investment Footprint in Cambodia. August 2020. disponível em: https://www.inclusivedevelopment.net/wp-content/uploads/2020/08/2020_IDI_Briefing-on-Chinas-Footprint-in-Cambodia-Update.pdf Data de acesso 03/05/2021
KEETON-OLSEM, Danielle e YUAN, Sheila. In Cambodia, Chinese workers earn more, but pay the price with diminished labour rights. Equal Times, 25 de fevereiro de 2019. Disponível em: https://www.equaltimes.org/in-cambodia-chinese-workers-earn#.YLOqaflKhU9. Data de acesso: 25/10/2020.
KINGDOM OF CAMBODIA. Cambodia Trade Integration Strategy (CTIS, 2019-2023). July 2019 disponível em: https://cambodiancorner.files.wordpress.com/2019/12/cambodia-trade-integratio-strategy-2019-2023-1.pdf Data de acesso: 19/09/2020.
LI-WEN, Lin. A Network Anatomy of Chinese State-Owned Enterprises. European University Institute, Working Paper RSCAS 2017. Disponível em: http://cadmus.eui.eu/bitstream/handle/1814/45184/RSCAS_2017_07.pdf?sequence=1. Data de acesso: 27/05/2021.
LOPES, Amanda; HENDLER, Bruno. Portos, parques industriais e cidades: os PPC´s como pontas-de-lança da projeção da China no Indo-Pacífico. Diálogos Internacionais. Volume 7 | Número 75 | Set. 2020
MANZI, Rafael. A ordem econômica internacional no pós-guerra fria: da transição uni-multipolar à acomodação institucional do resto e do G8 emergente. Tese de doutorado. Instituto de Relações Internacionais, UnB, 2018.
MINISTÉRIO DE DEFESA DA CHINA. China's Military Strategy. 2015. Disponível em: http://eng.mod.gov.cn/Press/2015-05/26/content_4586805.htm. Data de acesso: 27/05/2021.
MORAES, Rodrigo Fracalossi. A ascensão naval Chinesa e as disputas territoriais marítimas no Leste Asiático. Texto para Discussão, Instituto de Pesquisa Econômica Aplicada (IPEA), No. 2058, 2015.
NOGUEIRA, Isabela. Políticas de fomento à ascensão da china nas cadeias de valor globais. In CINTRA, Marcos; SILVA FILHO; Edison; PINTO, Eduardo C. In China em transformação: dimensões econômicas e geopolíticas do desenvolvimento. Rio de Janeiro: Ipea, 2015.
______. Estado e Capital em uma China com Classes. Revista de Economia Contemporânea 22(1): p. 1-23, 2018.
O'ROURKE, Ronald. China Naval Modernization: Implications for U.S. Navy Capabilities —Background and Issues for Congress. Congressional Research Service, 2018
SONG, Tao; LIU Weidong; LIU Zhigao; WUZHATI Yeerken. Chinese overseas industrial parks in Southeast Asia: an examination of policy mobility from the perspective of embeddedness. Journal of Geographical Sciences, 28(9), 2018.
THORNE, Devin; SPEVACK, Ben. Harbored Ambitions: how China´s port investments are strategically reshaping the Indo-Pacific. C4ADS, 2017. Disponível em: https://static1.squarespace.com/static/566ef8b4d8af107232d5358a/t/5ad5e20ef950b777a94b55c3/1523966489456/Harbored+Ambitions.pdf. Data de acesso: 27/05/2021.
WARR, Peter e MERRON, Jayant. Cambodia's Special Economic Zone. Asian Development Bank (ABD) economics working paper series , nº 459, October 2015. Disponível em: Cambodia's Special Economic Zones (adb.org). Data de acesso: 24/11/2020
ZHANG, Tianze. One Belt-One Road Infrastructure Investment: Motivations, Regional Imbalance and Public-Private Partnership (PPP) Models. University College London, London, United Kingdom, 2018. disponível em: https://papers.ssrn.com/sol3/papers.cfm?abstract_id=3253074 Data de acesso:19/10/2020.
Refbacks
There are currently no refbacks.
Copyright (c) 2022 NAVAL WAR COLLEGE JOURNAL

This work is licensed under a
Creative Commons Attribution 4.0 International License
.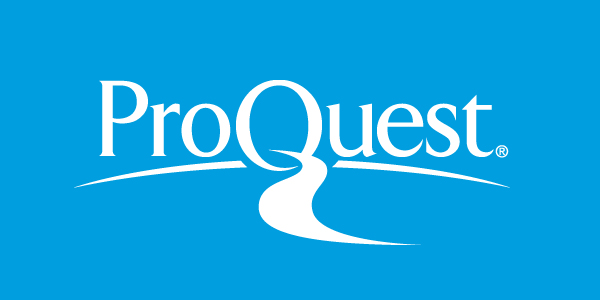 Todo o conteúdo deste periódico, exceto onde está identificado, está licenciado sob uma
Creative Commons Atribuição 4.0 Internacional
REVISTA DA ESCOLA DE GUERRA NAVALJOURNAL OF THE NAVAL WAR COLLEGE