Jurisdição sobre navios sem nacionalidade
Abstract
Os navios sem nacionalidade representam uma realidade hoje no mundo. Em especial nos casos de contrabando de imigrantes, tráfico de drogas e pesca ilegal, essas embarcações navegam à margem da lei sob um vácuo legislativo internacional; isto é, atualmente o direito internacional não responde de modo claro e objetivo qual a jurisdição aplicável aos navios sem nacionalidade. Um dos princípios basilares de todo o direito do mar é que uma embarcação, como regra, sujeita-se apenas à jurisdição de seu Estado de bandeira, sobretudo em alto mar. Assim, o objetivo que se propõe neste artigo é justamente o de entender qual a jurisdição aplicável sobre uma embarcação sem nacionalidade, apátrida. Para tal, o texto se debruça, em primeiro lugar, a analisar o regime jurídico da nacionalidade dos navios e como a falta de uma resposta clara do direito internacional sobre o tema deixa um vácuo legal inadmissível. Em segundo lugar, quais as posições doutrinarias, estatais e jurisprudenciais sobre o assunto. Em terceiro lugar, por fim, será estudado como o direito internacional regulamenta o tema. Tudo isso com o intuito de chegarmos a um posicionamento em relação a problemática proposta.
Keywords
embarcações sem nacionalidade; jurisdição; navios apátridas
References
ANDERSON, Andrew W. Jurisdiction over Stateless Vessels on the High Seas: An Appraisal under Domestic and International Law. Journal of Maritime Law and Commerce, V. 13(3), pp. 323-342; 1982.
ANDERSON, Edwin. The nationality of ships and flags of convenience: economics, politics, and alternatives. Tulane Maritime Law Journal. Vol. 21, pp. 139-170; 1996.
BENNETT, Allyson. That Sinking Feeling: Stateless Ships, Universal Jurisdiction, and the Drug Trafficking Vessel Interdiction Act. Yale Journal of International Law, nº 37, pp. 433-461; 2012.
BICHLER, Gisela. Maritime Crimes an Overview. In.: NATARAJAN, Mangai (Ed.), International and Transnational Crime and Justice. Cambridge: Cambridge University Press, Chapter 19, pp. 114-119; 2019.
CHURCHILL, Robin Rolf; LOWE, Alan Vaughan. The law of the sea. 3° ed, Manchester University Press, Inglaterra; 1999.
CRAWFOR, James. Brownlie's Principles of Public International Law. Ninth Edition. Oxford; 2019.
FAO. Implemention of the International Plan of Action to Prevent, Deter and Eliminate Illegal, Unreported and Unregulated Fishing (IPOA-IUU). Roma; 2002.
FIFE, Rolf Einar. Elements of Nordic Practice 2006: Norwegian Measures Taken Against Stateless Vessel Conducting Unauthorized Fishing on the High Seas. Nordic Journal of International Law, vol. 76, pp. 301–303; 2007.
GARCÍA-LLAVE, R.; PINIELLA, F.; ACOSTA-SÁNCHEZ, M. Maritime Interdiction on the High Seas: a Case Study of Spain and the Concept of 'Universal Jurisdiction'. Journal of Maritime Research, Vol XII, nº III, pp 77–87; 2015.
GUERRERO C., Javier, Narcosubmarines. Outlaw Innovation and Maritime Interdiction in the War on Drugs. Palgrave, Springer, Singapore; 2020.
GUILFOYLE, Douglas. Shipping Interdiction and the Law of the Sea. Cambridge University Press; Reino Unido; 2009.
ITLOS. Case nº2 - MV Saiga (St Vincent and the Grenadines v. Guinea), 1 July 1999, Separate Opinion of Vice-President Wolfrum.
JENNINGS, Robert; WATTS, Arthur (Edts.) Oppenheim's International Law: Vol. 1 Peace. 9ª, Ed., OUP Oxford; 2008.
LEUCCI, Pierandrea. Enforcement jurisdiction against ships without nationality engaging in fisheries on the high seas. Master's degree in Law at the University of Florence, LL.P. New York/Lecce; 2017.
MCLAUGHLIN, Rob. Authorizations for Maritime Law Enforcement Operations. International Review of the Red Cross, Vol. 98(2), pp. 465–490; 2016.
MOLENAAR, Erik J. Coastal State Jurisdiction over Vessel-Source. Pollution. Kluwer Law International, The Hague; 1998.
MOLENAAR, Erik J. Port State Jurisdiction: Toward Comprehensive, Mandatory and Global Coverage. Ocean Development & International Law, Vol. 38, P. 225–257; 2007.
MUKHERJEE, Reshmi. Ship Nationality, Flag States and the Eradication of Substandard Ships: A Critical Analysis. In.: MUKHERJEE, Proshanto K.; MEJIA JR, Maximo Q.;. XU, Jingjing. Maritime Law in Motion. pp. 581-606, Springer, Suíça; 2020.
MURDOCH, Andrew. Ships without nationality: interdiction on the high seas. In: EVANS, Malcolm D.; GALANI, Sofia. Maritime Security and the Law of the Sea. Chapter 7, pp. 157-179, Edward Elgar Publishing Limited; Massachutts; 2020.
NORDQUIST, Myron H. United Nations Convention on the Law of the Sea, 1982: A Commentary. Vol.III, Martinus Nijhoff Publishers, The Hague; 1995.
O'CONNELL, Daniel P. The International Law of the Sea. Volume 2, Clarendon Press, 1989.
PAPASTAVRIDIS, Efthymios. Enforcement Jurisdiction in the Mediterranean Sea: Illicit Activities and the Rule of Law on the High Seas. The International Journal of Marine and Coastal Law, vol. 25, pp. 569–599; 2010.
PAPASTAVRIDIS, Efthymios. The Interception of Vessels on the High Seas Contemporary Challenges to the Legal Order of the Oceans. Hart Publishing, London; 2013.
PHILLIPS, Matthew, KUHNS, Joseph, B. Illicit Drug Trafficking. In.: REICHEL, Philip L.; RANDA, Ryan (Eds.). Transnational Crime and Global Security. Praeger Security International. Vol. 1, Chapter 1, pp. 3-22; 2018.
RAGAZZI, Simona. New Experiences in Investigating and Prosecuting Migrant Smuggling: From the Italian Approach to the European Dimension. In.: MITSILEGAS, Valsamis; MORENO-LA, Violeta (Edts.) Securitising Asylum Flows. Chapter 1, pp. 9-33, Brill | Nijhoff, Netherlands; 2020.
RAYFUSE, Rosemary Gail. Non-Flag State Enforcement in High Seas Fisheries. Martinus Nijhoff Publishers, Netherlands; 2004
SCANLON, Zoe. Taking Action against Fishing Vessels without Nationality: Have Recent International Developments Clarified the Law? The International Journal of Marine and Coastal Law, Vol. 32, pp. 54–68; 2017. p. 55.
TANAKA, Yoshifumi. The International Law of the Sea. Cambridge University Press, 3 ed., Nova Yorque; 2019
TOLEDO, André de Paiva. A Proteção Jurídica Internacional da Biodiversidade Marinha. Veredas do Direito, Belo Horizonte, v.13, nº 27, pp. 31-62; 2016.
UNODC. Maritime Crime: a manual for criminal justice practitioners. Third Edition, Vienna; 2020.
US NAVY. The Commander's Handbook on the Law of Naval Operations. Edition August 2017.
YANG, Haijiang; Jurisdiction of the Coastal State over Foreign Merchant Ships in Internal waters and the territorial sea. Springer, Hamburg; 2006.
WARNER-KRAMER, Deirdre M.; CANTY, Krista. Stateless Fishing Vessels: The Current International Regime And A New Approach. Ocean and Coastal Law Journal, Vol. 5, nº 2, pp. 227-243; 2000.
WATTS, A. D. The Protection of Merchant Vessels. British Yearbook of International Law. Vol. 33, pp. 52–84; 1957.
ZANELLA, Tiago V. Manual de direito do mar. Belo Horizonte, Editora D'Plácido; 2017.
Refbacks
There are currently no refbacks.
Copyright (c) 2021 REVISTA DA ESCOLA DE GUERRA NAVAL

This work is licensed under a
Creative Commons Attribution 4.0 International License
.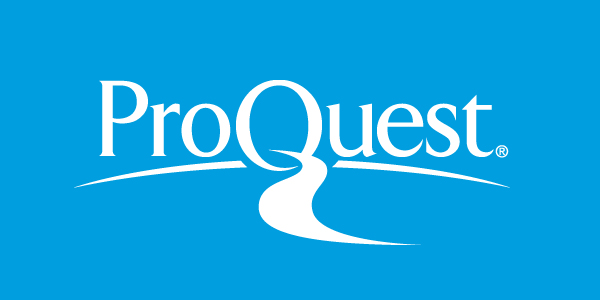 Todo o conteúdo deste periódico, exceto onde está identificado, está licenciado sob uma
Creative Commons Atribuição 4.0 Internacional
REVISTA DA ESCOLA DE GUERRA NAVALJOURNAL OF THE NAVAL WAR COLLEGE