The potential impacts of COVID-19 pandemic on international defense and security
Abstract
The world is struggling with the widely spread effects of the
virus Covid-19. The damage until now took more than a million people in less than a year, which is more than a considerably number of small wars together. The purpose of this article is to identify signs, uncertainties and trends from future studies that have been written in the last few months by government agencies, large private companies, academic institutions and worldwide organizations about the influence of the pandemic in areas such as economy, international relations, geopolitics, environment, technology and society in order to assess those of main potential impacts for national defense and international security. The methodology relied on semantic analysis application based on 55 selected futures studies (reports, papers, books etc.) written in three largely spoken languages regarding both Covid-19 and prospective scenarios. The analysis focus on the complex tangle between technology and society, as well as, between politics and economy. The results are summarized in a list of variables of trend or uncertainties followed by some possible impacts on how they can interact or affect the issue. This paper points out the necessity to look over this pandemic horizon with contributions from different government departments, think tanks, academics and nongovernmental organizations to short the time-lapse between the strategic formulation and its results.
Keywords
Covid-19 pandemic. National defense. Scenario planning. International security.
References
AMARA, R.C.; SALANCIK, G. R. Forecasting: From conjectural art toward science. Technological Forecasting and Social Change, v. 3, p. 415-426, 1972.
AVISHAI, Bernard. The pandemic isn't a black swan but a portent of a more fragile global system. The New Yorker, 2020.
BARDIN, Laurence. Análise de conteúdo; tradução Luís Antero Reto, Augusto
BARRO, Robert J.; URSÚA, José F.; WENG, Joanna. The coronavirus and the great influenza pandemic: Lessons from the "spanish flu" for the coronavirus's potential effects on mortality and economic activity. National Bureau of Economic Research, 2020.
COHEN, Ariel. Trump Moves To Protect America From Electromagnetic Pulse Attack. Forbes, 5 apr. Available at: https://www.forbes.com/sites/arielcohen/2019/04/05/whitehouse-prepares-to-face-emp-threat/?sh=34e83233e7e2. Accessed on: 17 dec. 2020.
CORRÊA, C. R CAGNIN, C. H. Prospective games for defence strategic decisions in Brazil. Foresight, v. 18, p. 4-23. [S.l]: Cambridge Print, 2016.
CORRÊA, C. R., LAURO, A. , NICHOLS, G. C. L. Métodos Prospectivos e Estudos Marítimos. In: Francisco Eduardo Alves de Almeida; William de Sousa Moreira. (Org.). Estudos Marítimos: visões e abordagens. São Paulo: Humanitas, v. 1, pp. 205-241. 2019.
DRUCKER, Peter Ferdinand. Managing in turbulent times. Routledge, 1993.
EFP - European Foresight Plataform. Why do Foresight? [Online]. 2020. Available at: http://www.foresight-platform.eu/community/forlearn/why-do-foresight/ (Accessed: 10 November 2020).
EMERY, Fred E.; TRIST, Eric L. The causal texture of organizational environments. Human relations, v. 18, n. 1, p. 21-32, 1965.
GLENN, Jerome C. Introductin. Futures Research Methodology, v 3.0. EUA: Millennium Project, 2008.
GODET, Michel. The art of scenarios and strategic planning: tools and pitfalls. Technological forecasting and social change, v. 65, n. 1, p. 3-22, 2000.
Handy Shipping Guide (2020) As Maritime Cyber-Attacks Proliferate International Ports Warned They Are Particularly Vulnerable. Available at: http://www.handyshippingguide.com/shipping-news/as-maritime-cyberattacks-proliferate-international-ports-warned-they-are-particularly-vulnerable_13084 (Accessed: 21 November 2020).
HAYS, Jo N. Epidemics and pandemics: their impacts on human history. Abc-clio, 2005.
HIGUCHI, Koichi et al. KH-Coder. Versão 3.Alpha.16 [Perl 5.14.2, Perl/TK 804.3]. Copyright @2001-2019. Disponível em: http://khcoder.net/.
MARCIAL, Elaine C. et al. Cenários Pós-Covid-19: Possíveis impactos sociais e econômicos no Brasil – Uma pesquisa do Grupo de Pesquisa e Estudos Prospectivos. NEP-Mackenzie. Brasília, 2020. 85p.
MOCNIK, Franz-Benjamin et al. Epidemics and pandemics in maps–the case of COVID-19. Journal of Maps, v. 16, n. 1, p. 144-152, 2020.
PBC. RStudio, versão 1.1.1093. Apricot Nasturtium" (aee44535, 2020-09-17) for Windows Mozilla/5.0 (Windows NT 10.0; Win64; x64) AppleWebKit/537.36 (KHTML, like Gecko) QtWebEngine/5.12.8 Chrome/69.0.3497.128 Safari/537.36. Copyright © 2009-2020 RStudio, PBC. Disponível em: https://rstudio.com/
Pinheiro. Edições. São Paulo. 2011.
PETERS, Michael A.; MARGINSON, Simon; MURPHY, Peter. Creativity and the global knowledge economy. Peter Lang, 2009. SCHWARTZ, Peter. The art of the long view: planning for the future in an uncertain world. Currency, 2012.
TALEB, Nassim Nicholas. The black swan: The impact of the highly improbable. Random house, 2007.
WIVES, L. K. Tecnologias de Descoberta de Conhecimento em Textos Aplicadas à Inteligência Competitiva. 2002. 116f. Tese (Doutorado em Computação) - Universidade Federal do Rio Grande do Sul, Porto Alegre, 2002. Disponível em: https://seer.ufrgs.br/cadernosdeinformatica/article/view/v1n1p25-28. Acesso em: 10 fev. 2019.
Refbacks
There are currently no refbacks.
Copyright (c) 2021 REVISTA DA ESCOLA DE GUERRA NAVAL

This work is licensed under a
Creative Commons Attribution 4.0 International License
.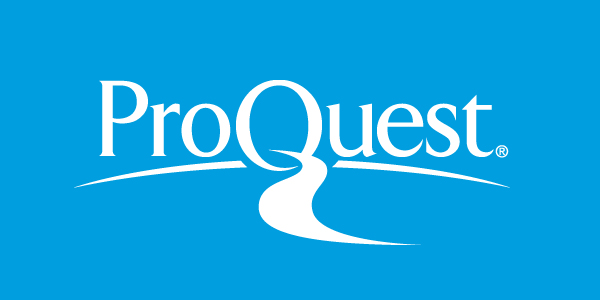 Todo o conteúdo deste periódico, exceto onde está identificado, está licenciado sob uma
Creative Commons Atribuição 4.0 Internacional
REVISTA DA ESCOLA DE GUERRA NAVALJOURNAL OF THE NAVAL WAR COLLEGE