A Defesa da Infraestrutura de Cabos Submarinos: por uma interface entre a Defesa Cibernética e a Segurança Marítima no Brasil
Abstract

O presente trabalho tem por objetivo analisar a importância de se pensar políticas de segurança das infraestruturas dos cabos submarinos utilizados pelo Brasil, tendo em vista que nesta tecnologia reside grande parte da capacidade de comunicação do país com outros atores globais e, por conseguinte, com as cadeias logísticas internacionais, formando um extenso hub cuja relevância se protrai, em especial, para todas as cadeias econômicas, sociais e políticas nacionais. Neste artigo serão observados os tipos de ameaças capazes de causar danos aos cabos submarinos e a importância de as instituições privadas se alinharem com os mecanismos de defesa dessa infraestrutura de comunicação do Brasil. Neste sentido, a característica multi-domínio do ciberespaço, ou seja, a capacidade deste interagir com domínios tradicionais e ser afetados por este, apontam a correlação necessária entre Defesa Cibernética e Segurança Marítima. A análise aponta para a necessidade de ampliar os estudos e a discussão sobre o tema no meio acadêmico, nas Forças Armadas e nas diversas instâncias do governo brasileiro, de modo assegurar a proteção dessas infraestruturas, garantindo a integridade, confiabilidade e disponibilidade do fluxo de informação entre o Brasil e o mundo.
Keywords
Cabos Submarinos; Infraestruturas Críticas; Defesa Nacional; Segurança Marítima
References
BARKER, Pete. Undersea Cables and the Challenges of Protecting Seabed Lines of Communication. Center for International Maritime Security, 2018. Available: http://cimsec.org/undersea-cables-challenges-protecting-seabed-lines-communication/35889. Accessed on: 14 jun. 2019.
BELSON, David. ACE Submarine Cable Cut Impacts Ten Countries. Oracle Internet Intelligence, 2018. Avaible: https://blogs.oracle.com/internetintelligence/ace-submarine-cable-cut-impacts-ten-countries. Accessed on: 16 jun. 2019.
BIRNBAUM, Michael. Russian submarines are prowling around vital undersea cables. It's making NATO nervous. The Washington Post, 22 dec. 2017. Available: https://www.washingtonpost.com/world/europe/russian-submarines-are-prowling-around-vital-undersea-cables-its-making-nato-nervous/2017/12/22/d4c1f3da-e5d0-11e7-927a-e72eac1e73b6_story.html?utm_term=.93ca6dbd1013&noredirect=on. Accessed on: 14 jun 2019.
BUCCO, Rafael. Cabo submarino Brasil-Espanha começa a operar em 2019. TeleSintese, 24 abr. de 2017. Disponível em: http://www.telesintese.com.br/cabo-submarino-brasil-espanha-comeca-operar-em-2019. Acesso em: 2 jul. 2019.
BRASIL. Ministério da Defesa. Estratégia Nacional de Defesa. Brasília, DF: Ministério da Defesa, 2008.
CAIAFA, Roberto. SACS: O primeiro cabo submarino ligando o Brasil a África chega a Fortaleza (Ceará). Tecnologia & Defesa, 22 fev. 2018. Disponível em: http://tecnodefesa.com.br/sacs-o-primeiro-cabo-submarino-ligando-o-brasil-a-africa-chega-a-fortaleza-ceara. Acesso em: 22 mar. 2019.
CARTER, Lionel et al. Submarine cables and the oceans: connecting the world. Cambridge: UNEP - WCMC; Lymington: ICPC, 2009. (UNEP-WCMC Biodiversity Series No. 31).
CLARK, Bryan. Undersea cables and the future of submarine competition. Bulletin of Atomic Scientists, v. 72, No. 4, p. 234-237, 2016.
FARAHANI, Reza; REZAPOUR, Shabnam. Logistics Operations and Management: concepts and models. London: Elsevier, 2011.
FRANCHI, Tassio; VICHI, Leonardo. The beginning of warfare on the internet: Zapatista Strategic Communications. Defense Strategic Communications, v. 6, p. 123-156, spring, 2019.
GERMOND, Basil. The Geopolitical Dimension of Maritime Security. Marine Policy, v. 54, p. 137-142, 2015.
GILES, Keir. Russia´s 'New' Tools for Confronting the West: Continuity and Innovation in Moscow's Exercise of Power. London: Chatham House, The Royal Institute of International Affairs, mar. 2016.
HINCK, Garrett. Evaluating the Russian Threat to Undersea Cables. The Lawfare Institute, 5 mar. 2018. Available: https://www.lawfareblog.com/evaluating-russian-threat-undersea-cables. Accessed on: 20 jul. 2019.
JOMINI, Baron Antoine Henri de. The Art of War: Restored Edition. Legacy Books Press, 2008.
KOCHER, José Mauro. Cabos submarinos no século XIX: considerações técnicas e econômicas. In: SEMINÁRIO NACIONAL DE HISTÓRIA DA CIÊNCIA E DA TECNOLOGIA, 14., 2014, Belo Horizonte. Anais [...]. Belo Horizonte: 2014.
KONO, Keiko. Strategic Importance Of, And Dependence On, Undersea Cables. Cooperative Cyber Defence Centre of Excellence. Nov. 2019.
KRESS, Moshe. Operational Logistics: The Art and Science of Sustaining Military Operations. New York: Springer, 2002.
MARTINAGE, Robert. Under the Sea: the vulnerability of the commons. Foreign Affairs, jan./feb. 2015. Available: https://www.foreignaffairs.com/articles/global-commons/under-sea. Accessed on: 10 jun. 2019.
MIN, Hokey. The essentials of supply chain management: new business concepts and applications. United States of America: FT Press, 2015.
NEW Nuclear Sub Is Said to Have Special Eavesdropping Ability. The New York Times, 20 feb. 2005. Available: https://www.nytimes.com/2005/02/20/politics/new-nuclear-sub-is-said-to-have-special-eavesdropping-ability.html. Accessed on: 14 mar. 2019.
NORDENMAN, Magnus. Russian Subs Are Sniffing Around Transatlantic Cables. Here's What to Do About It. Defense One, 17 jan. 2018. Available: https://www.defenseone.com/ideas/2018/01/russian-subs-are-sniffing-around-transatlantic-cables-heres-what-do-about-it/145241/?oref=d-skybox. Accessed on: 8 abr. 2019.
NYE, Joseph. O Futuro do Poder. São Paulo: Benvirá, 2012.
O'MALLEY, Sean. Assessing Threats to South Korea's Undersea Communications Cable Infrastructure. The Korean Journal of International Studies, v. 17, n. 3, p. 385-414, 2019.
PAGLIARI, Graciela de Conti; PINTO, Danielle Jacon Ayres; VIGGIANO, Juliana. Mobilização nacional, ameaças cibernéticas e redes de interação num modelo de tríplice hélice estratégica: Um estudo prospectivo. In: OLIVEIRA, Marcos Aurélio Guedes de. Defesa cibernética e Mobilização Nacional, Recife: Editora da UFPE, 2020, p. 153-174.
PAPILLA, Ove. The Birth of Operational Art. Baltic Security & Defence Review, v.17, 2014.
PINTO, Danielle Jacon Ayres. Políticas Públicas de Defesa Cibernética em Perspectiva Comparada: uma análise dos casos de EUA, China, Rússia e Israel. In: RAMOS, Carlos Eduardo De Franciscis (org.) et al. XXI Ciclo de Estudos Estratégicos - Ciberespaço: a nova dimensão do campo de batalha. Rio de Janeiro: ECEME, 2019, p.138-146.
PINTO, Danielle Jacon Ayres; FREITAS, Riva Sobrado; PAGLIARI, Graciela de Conti. Fronteiras virtuais: um debate sobre segurança e soberania do Estado In: PINTO, Danielle Jacon Ayres; FREIRE, Maria Raquel; CHAVES, Daniel Santiago. Fronteiras Contemporâneas Comparadas: desenvolvimento, segurança e cidadania. Macapá: Editora da UNIFAP, 2018, p. 40-53.
RUSHTON, Alan; CROUCHER, Phil; BAKER, Peter. The Handbook of Logistics and Distribution Management. London: Kogan Page, 2010.
SEAL, Thomas. The Undersea Cable Market Is Booming Again, This Time Funded by Big Tech. Bloomberg Businessweek. 18 mar. 2019. Available: https://www.bloomberg.com/news/articles/2019-03-14/undersea-cables-are-no-longer-underwater-as-fiber-booms-again. Accessed on: 27 jul. 2019.
SILVA, Carlos Alberto Vicente da; MUSETTI, Marcel Andreotti. Logísticas militar e empresarial: uma abordagem reflexiva. Revista de Administração da Universidade de São Paulo, São Paulo, v.38, n.4, p.343-354, out./dez. 2003.
SUNAK, Rishi. Undersea Cables: indispensable, insecure. London: Policy Exchange, 2017
SUBMARINE Cable Frequently Asked Questions. Telegeography. Available: https://www2.telegeography.com/submarine-cable-faqs-frequently-asked-questions. Accessed on: 14 jun. 2018.
UNCTAD. Information Economy Report 2017: digitalization, trade and development. United Nations Conference on Trade and Development. 23 Oct. 2017. Availabe: http://unctad.org/en/PublicationsLibrary/ier2017_en.pdf. Accessed on: 14 jun. 2018
YOHO, Keenan D.; RIETJENS, Sebastiaan; TATHAM, Peter. Defence logistics: an important research field in need of researchers. International Journal of Physical Distribution & Logistics Management, v. 43, No 2, p. 80-96, 2013.
Refbacks
There are currently no refbacks.
Copyright (c) 2021 REVISTA DA ESCOLA DE GUERRA NAVAL

This work is licensed under a
Creative Commons Attribution 4.0 International License
.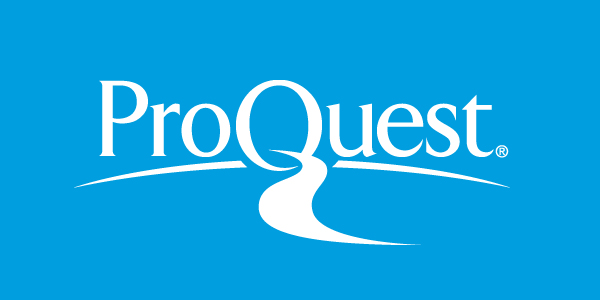 Todo o conteúdo deste periódico, exceto onde está identificado, está licenciado sob uma
Creative Commons Atribuição 4.0 Internacional
REVISTA DA ESCOLA DE GUERRA NAVALJOURNAL OF THE NAVAL WAR COLLEGE